Little Princess was recently given a bike, and as nice as it was to be given a bike, it wasn't the ideal bike in our opinion. While I have nothing against barbie, in fact I was very fond of my barbies when I was younger (still am really), I am not so keen on the branding being plastered all over something that really has nothing to do with barbie dolls. So the bike had this hideously useless barbie sign attached to the handlebars, where there really should have been a sweet little basket to carry her dolls, snacks, water bottle etc.
My free stash-busting solution: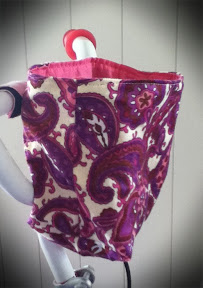 A fabric "basket" attached with Velcro.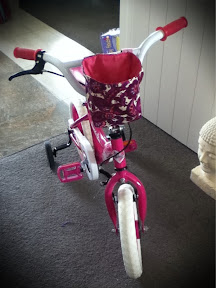 I don't have a before photo, but I think it looks way cuter, and it serves a purpose.
By the way, I have added some more things to my felt shop, some Softies including a few elephants and a couple of other critters. If you want to win one of my elephants you can head over to The Mummy Diaries
Facebook page
or one of my necklaces on their
Website.
- Posted using BlogPress from my iPhone